Valerie McMurray, ACC, BCC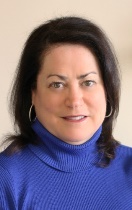 Valerie McMurray, principal of NorthStar Consulting Group, has 25 plus years of human capital management experience with leadership roles in human resources, organizational and leadership development, coaching, and training. She has held strategic positions in the manufacturing, distribution, professional services and financial industries. Valerie has an extensive background in the development of innovative human capital management programs and leading cultural change emphasizing collaboration and effective employee engagement initiatives. As principle consultant for NorthStar Consulting Group, Valerie works with individuals and organizations to expand capability and capacity with innovative human capital management initiatives building on the strengths of clients to move toward their greatest potential. As a board certified executive coach she works with profit and non-profit leaders and managers to coach them in leadership, professional development and career transformation.
She has a Master's of Science in Organization Development and a Master of Science in Executive Coaching from the McColl School of Business at Queens University. She is an Associate Certified Coach, ACC through the International Coach Federation and Board Certified Coach, BCC through the Center for Credentialing and Education. She is certified/trained in a variety of assessments and leadership programs including Myers Briggs Type Indicator, DISC, Herrmann Brain Dominance Inventory, WorkPlace Big Five, WorkPlace Performance 360, CareerLeader, FIRO-B, California Psychological Inventory, MSCEIT, Gallup, Influence Style Indicator, Hunter Servant Leadership, and Staub Leadership to name a few.
Valerie's years of research and working with clients led to the development of the WISE (Women's Inventory of Success Empowerment) Profile tool. This is a powerful evidence based behavior inventory designed to measure career success factors and is unique to women. This tool helps women gain insights on the skills and abilities that can help them achieve their career goals. This profile's results brings awareness to critical areas for development that will help women navigate the challenges in their career so they can achieve their maximum career potential. The information obtained from the WISE Profile tool is highly valuable to help women understand their natural strengths and unique gifts, identify what is holding them back, potential areas of growth, and to understand what they can do to move forward in a powerful and confident way in their careers.
Throughout her career, Valerie has been active in community and professional activities in the arts, education, economic development and women's empowerment programs. She currently serves as a coach/mentor for MBA students at Queen's University. She has served on the boards of several arts councils, UNCG Board of Visitors, Co-Chair, Women's Resource Center, Leadership Greensboro and HR Executive Forum. She is past Chair of the Strategic Leadership Forum Charlotte and is a long time member of the Society for Human Resources Management, American Society for Training and Development, International Coach Federation and Harvard Institute of Coaching.
Additional personal interests include quality time with family and friends, reading, cooking, power walking, biking, yoga and scuba diving.


To learn more about our services, please contact us today:
110 Oakwood Dr., Suite 550
Winston-Salem, NC 27103
Toll free: 1-800-632-0360; Local: 336-777-0250
Email us through our Contact Form