Ronnie S. Grabon, SPHR, Board Certified Coach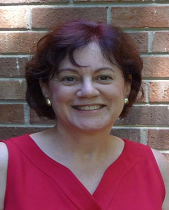 Ronnie has over 25 years of experience as an Executive Coach, HR leader and teacher. In her practice, she has worked with over 500 leaders in a variety of organizations including: professional services, finance, health care, education, non-profits and retail. Ronnie teaches in the Executive Education program at the Bryan School and the leadership program at Elon Law School. She also serves as an Executive Coach at the Center for Creative Leadership. As a consultant, Ronnie works with organizations on integrating people development and HR systems with business strategy. She particularly enjoys working with individuals and organizations through transition.
Prior to her current work, Ronnie served several organizations as the senior HR executive, on the executive team. Beyond her HR leadership, she was involved in business strategy, operations and several large scale change initiatives.
Ronnie is very active in the community. She has facilitated in several community based change programs and serves on the boards of non-profit organizations. Currently she serves as the board chair for the innovative Elsewhere Artists Collaborative.
Ronnie earned her BA and MBA from Rutgers University. She is certified on the MBTI, FIRO-B, Conflict Dynamics Profile, Workplace Big 5, Change Style Indicator, Voices and other tools.
For more information about Ronnie, visit: http://www.linkedin.com/pub/ronnie-grabon-sphr-bcc/6/216/42b.
To learn more about our services, please contact us today:
110 Oakwood Dr., Suite 550
Winston-Salem, NC 27103
Toll free: 1-800-632-0360; Local: 336-777-0250
Email us through our Contact Form