Joan Hardy Eison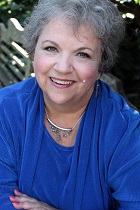 As an organizational development professional and executive coach, Joan Hardy Eison's diverse professional experience spans a variety of industries including education, membership organizations, banking, manufacturing and non-profit. She has delivered executive coaching in leadership institutes, MBA programs and out-placement career centers.
Coaching outcomes are enhanced through questioning, a unique talent that Joan exercises while providing an objective perspective. Through interactive coaching clients crystalize visions, goals and desires. Joan's methods encourage clients' natural strengths, formulate job search strategies, polish resumes, upgrade communication delivery, and reduce interview anxiety.
In her private practice, Reset 3 Consulting, LLC, Joan offers organizational development, coaching, and writing/editing. She has published more than 75 articles, as well as, provided technical and developmental editing on works of fiction, non-fiction, dissertations, and marketing material content. While "playing with words" Joan has developed hundreds of training and workshop curriculums, LMS scripts, instructions, speeches, and brochures.
Joan earned a M.Ed. in Adult Learning and a BA in Public Relations, and holds certifications in career counseling/coaching, Myers-Briggs Type Indicator, Kepner-Tregoe Project Management, and AchieveGlobal.
To learn more about our services, please contact us today:
110 Oakwood Dr., Suite 550
Winston-Salem, NC 27103
Toll free: 1-800-632-0360; Local: 336-777-0250
Email us through our Contact Form