Dr. Dick W. Kracht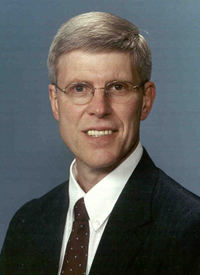 With extensive hands-on business experience in Fortune 500 companies, Dick approaches consulting from a real world perspective. His 17 years of coaching experience has allowed him to impact leaders from a variety of global industries including the automotive, pharmaceutical, energy, pulp & paper, textile, telecommunications, packaging, and defense industries as well as from several government agencies.
While much of his work has been with key decision makers, Dick's own leadership experience allows him to relate to all levels of management and provides him with concrete examples and strategies that particularly resonate with technically oriented professionals. As a registered engineer with both an MBA and an EdD in Counseling Psychology, Dick has a breadth unique in the consulting world.
During his extensive business experience, Dick has held leadership positions in development, engineering, manufacturing, and technical sales for Fortune 500 companies. He has led successful implementations of succession planning, performance management systems, skills deficit assessment and intervention, and outsourcing both core and non-core business.
Dick provides custom executive coaching, facilitates coaching training programs, and delivers developmental training. Combining research on the leadership challenges facing individuals with technical backgrounds, he lectures and conducts training classes across the southeast for engineering and other professional associations. Dick is certified to train, administer and interpret a wide range of assessment tools.
To learn more about our services, please contact us today:
110 Oakwood Dr., Suite 550
Winston-Salem, NC 27103
Toll free: 1-800-632-0360; Local: 336-777-0250
Email us through our Contact Form