Carolyn Couch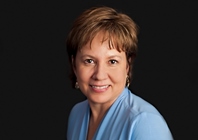 For over 20 years, Carolyn has been coaching individuals and groups in the areas of career transition, planning, and management. Her clients include professionals in a wide range of industries, including sales and marketing, finance, banking, public relations, consulting, healthcare, government, education, operations management, nonprofits, ministry, media, and research. Her own career path has consisted of staff and project management, training, and administration at Wake Forest University. In addition to her work with Williams Roberts Young, Carolyn serves as the Online Career Counselor for students at the University of North Carolina at Chapel Hill, and maintains a private practice, The Next Step Career Coaching LLC. Carolyn holds certifications in coaching and counseling, and her advice columns have appeared in the USAToday Online Career Center and HerCampus.com.
Carolyn's passion lies in assisting others to get clear about what they truly want and then developing a plan to get it, helping them to see life's inevitable transitions as gifts to be embraced and expanded upon, and empowering them toward finding their best career fit.
Carolyn is a Certified Master Coach and member of the International Coach Federation, a National Certified Counselor, and holds a Master of Arts in Counseling.
For more information about Carolyn, visit http://www.linkedin.com/in/carolyncouch.
To learn more about our services, please contact us today:
110 Oakwood Dr., Suite 550
Winston-Salem, NC 27103
Toll free: 1-800-632-0360; Local: 336-777-0250
Email us through our Contact Form